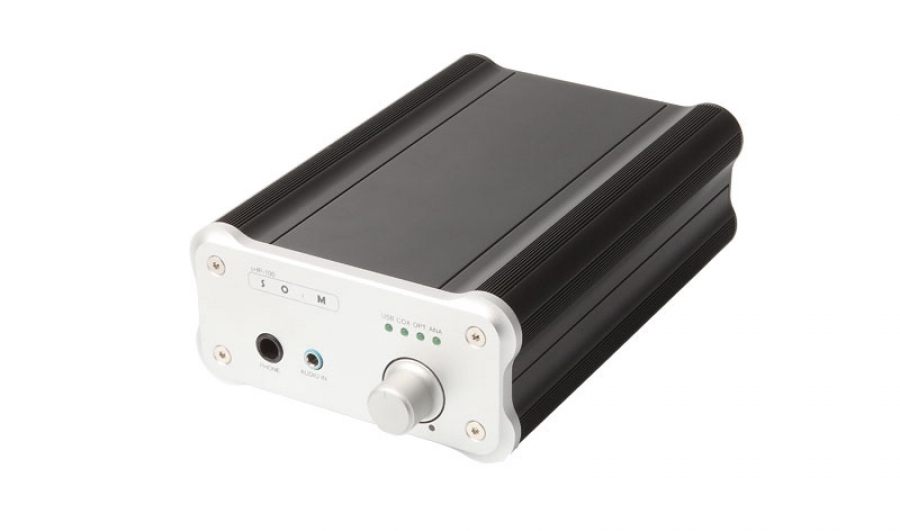 sHP-100 is a combined USB DAC & high performance headphone amplifier.
 The unit supports USB, Coaxial, Optical and Analog line input and has headphone output as well as analog line output.
 sDP-1000EX is a high-end D/A converter and pre-amplifier. It can be summarized as a high-end featured device; a USB audio function which supports DSD playback, a high-performance clock circuit, a battery power supply and a high performance preamplifier.