Orchestra 2.5 : The queen of the Orchestra series.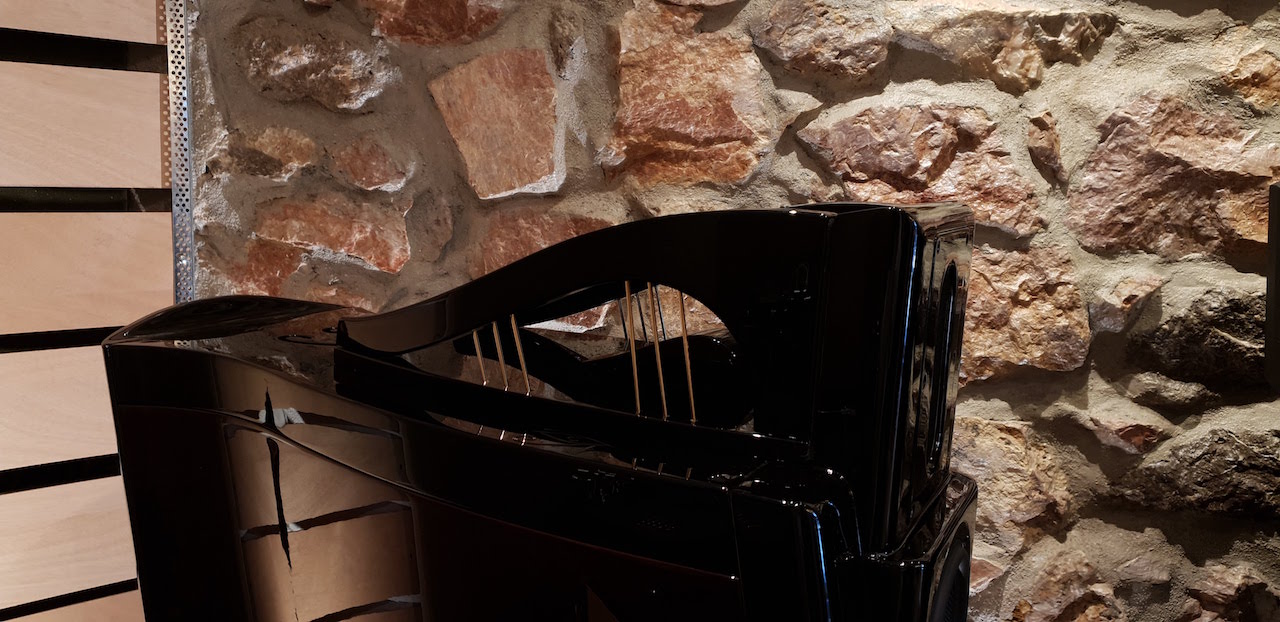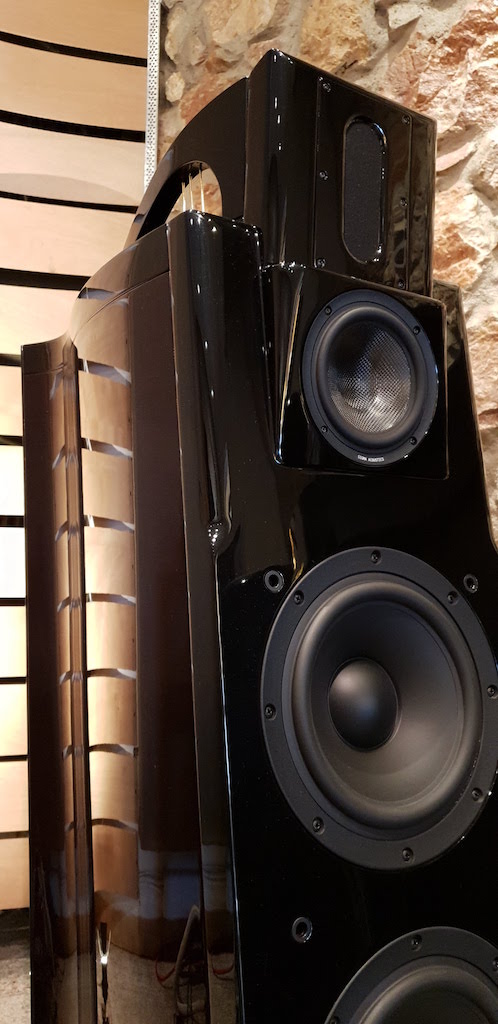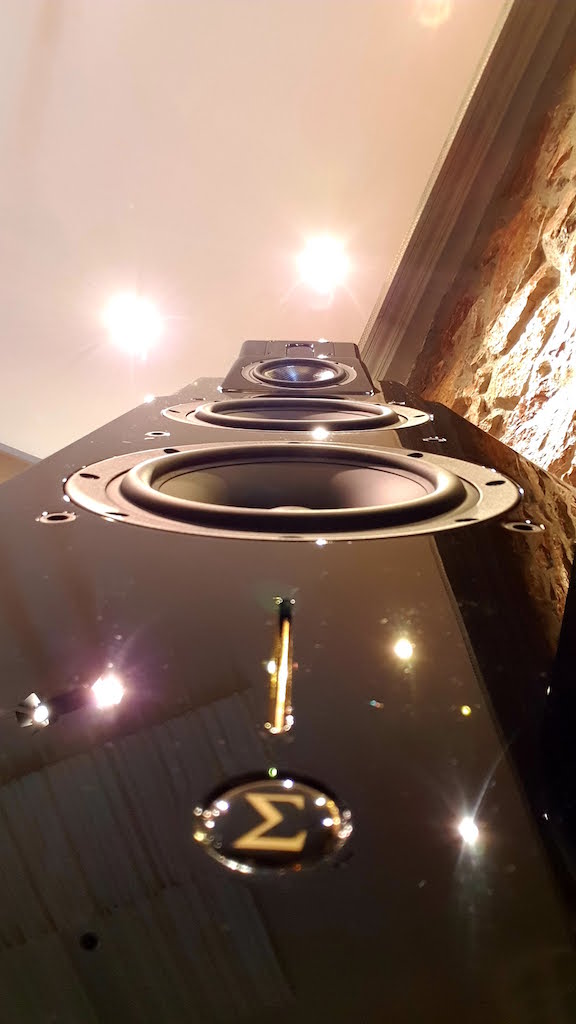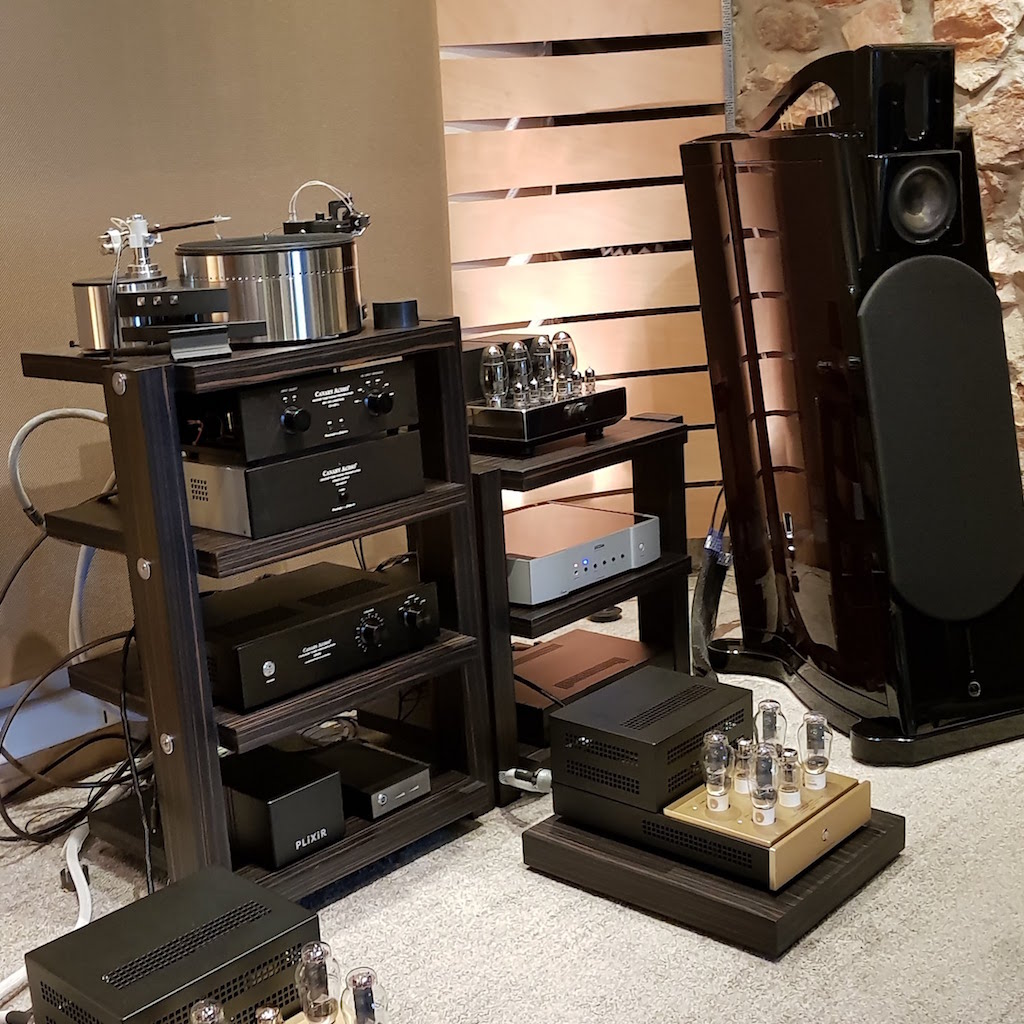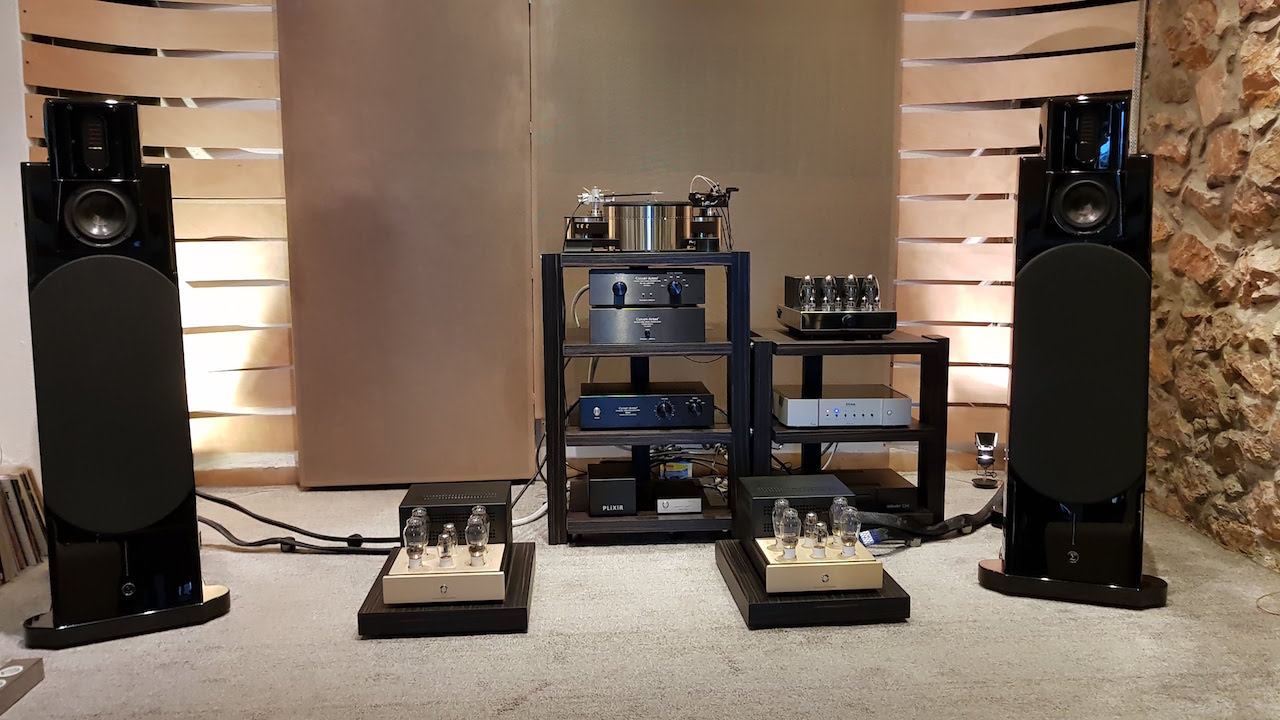 An envelope at maximum level of the Orchestra performances.
The High Frequencies : Great Air Motion Transformer NeoKapton.
The Mid frequencies: 18 cm. nano-carbon-fiber driver hand built on technical specifications of speed and dynamics in a coherent resonant cabinet with a special According port.
The Low Frequencies: powerful and extended dual woofers 30 cm. paper and polymer sandwich in a special design cabinet double "S" for the best performance in extension  and no blooming effect.
Cabinet to specific form of double curve shape sloping design with perfect mix of damping materials for an extended low frequencies.
2.5 is the top of the art of the Line "Orchestra" and was created to excite as a misician Orchestral ensemble …. delicate and refined in the "floor" and "pianissimo" musical scores … explosive and exciting in the most dynamic and powerful moments. Real sound real emotions ..
Crossover 6 Db/oct. classical "soul" choice of Sigma Acoustics speakers.
Wired with a special twisted litz cable White Gold specially made for Orchestra 2.5
Inductance, resistance and capacitors  low loss high quality.
Totally Hand crafted in Italy.
Speaker Type: 3-way bass-reflex with Tweeter Transformer Heil Air Motion.
Midrange 18 cm , nanocarbon fiber sandwich
Woofer two for 30 cm , paper sandwich large
80 mm double voice coils
Sensitivity: 93.5 dB.
Impedance: 6 ohms
Max power: 500 watts.
Power amplifier: from 40 watts to 500 watts.
Frequency response: 20 to 30,000 Hz + – 3 db
Crossover: 6dB/octave
Cut of frequency: 150 – 1900Hz
Dimensions: cm. 40x70xh146
Net Weight 110 kg each